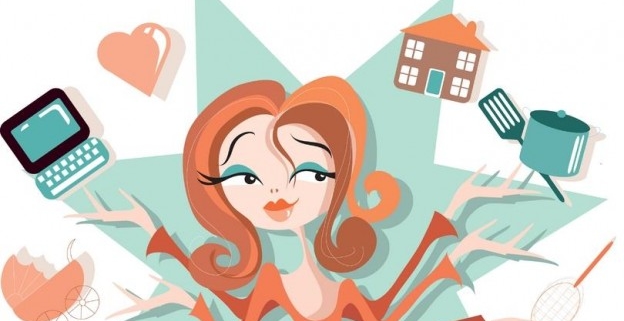 The other day I was sitting with some friend and we got onto the topic of how people are so stressed out and so busy and how technology actually makes this sooo much worse.  We are accustomed to instant gratification with email, texting, multiple messaging platforms and of course social media. It led into a more discussion about this crazy fast pace of life that so many of us are living and how much that contributes to our stress and anxiety as well I'm certain many other diseases.
Being busy can be healthy if were engaged and inspired in the activity but when the activities are draining stressful and overwhelming then it's not. Getting lost in the time warp of "Flow" is a divine place to be, in fact that all encompassing expanded feeling that comes when you are completely immersed in an activity is exactly what we need to busy ourselves with.  It's when a majority of our life is busy and filled with activities that leave us feeling contracted, low energy, low mood, and disconnected that we find ourselves stressed out, irritable and frustrated. This is the busy that is detracting from our life and contributing negatively to every aspect of our health and wellness.
Then we add in the activities of technology that we think should lessen our perceived load because of their quickness and how it can simplify tasks, actually contribute to us feeling more busy because we are constantly on, responsive and checking in.  Many of us never take even a moment to slow down and smell the roses, and check in with ourselves.
Why do we do this?
Maybe it's to show and prove to others that were not lazy, that we have a full life, and that were capable to doing so many things.
Maybe it's the fear that if others see us taking a slow pace and struggling in some areas of life that we will be seen as a failure, or worse we'll feel like a failure.
Maybe it's that for many of us busy equals success. If we are sitting doing nothing or taking time for ourselves then we are being selfish and unproductive, again seen as a failure.
But I've discovered that this is so far from the truth.
What if I told you that you can experience the same and likely more growth and progress while slowing your life's pace and starting to notice and enjoy the moments that are passing you by. That you can actually spend your time doing those energy inspiring activities, balanced with some of the less awesome parts of life with a positive twist, finished off with a healthy dose of self- care and quiet reflection and connection. That this can actually be your daily lifestyle and you will still experience success and productivity.
Just read that again.
Isn't that what we all want for our life?
To feel happy, fulfilled, and inspired?
So how do we get to this place? Well it's going to take some effort and some action, so let me lay out a few actionable steps you can take.
Start by taking an inventory of your busy life. What exactly is all on our plates and does it really need to be there? Is this activity serving us by providing joy and inspiration? Consider even things that we might feel are important and seriously consider what it's giving you in your life vs what you'd gain if you eliminated it.
Once you've taken your inventory, look back through and decide which things are not serving you that you could eliminate and try to remove it for at least 30 days. Let people around you know you are doing this but be prepared that not everyone will agree with you.
If there are things on your list that you would like to get rid of but don't see how that's possible then take a moment to ask yourself why this activity is not serving you and providing you joy. Then ask yourself, how can I make this activity more enjoyable? What would bring positivity to this otherwise negative part of my life?
Practice presence. What does this mean right?? It means not being distracted or running lists of things to do in your head all day long.  This constant state of go go go is literally killing us by keeping us in that fight or flight state.  Instead let your breath be a reminder to stay present.  I say "practice presence" because that's what it takes… practice. Set frequent reminders in your phone or on notes around your house to will remind you to pause, focus on your breath, notice your surroundings using all your senses, and give gratitude for it all.
Stop trying to be and do everything. Remember you are a human being, not a human doing. We are not meant to be running 24/7 like a machine. We need to rest and refuel and focus our efforts on the things that fill us up.  Take at minimum 5 minutes a day to sit quietly, close your eye and connect with yourself.
Consider a digital detox. This can look different to everyone but can be a huge step in the direction of creating a life of more ease and calm. It's about finding a balance for you. Where you can stay connected digitally to others but also be present and connected to yourself and the people around you.
Your Choice
Remember that you are so important and taking time for yourself is not selfish.  We cannot give from an empty cup so we need to fill ourselves up regularly with activities that inspire and fill us with joy. We are all here in this marathon of life together that is filled with choices every day.  We can choose to live life excited for every day, or not, your choice.
https://www.sandrapaynecoach.com/wp-content/uploads/2021/01/blog-busy-diy-woman-624x374-1.jpg
374
624
Sandra Payne
/wp-content/uploads/2020/11/sandra-payne-wellness-life-coach.png
Sandra Payne
2021-01-03 15:44:31
2021-01-18 17:38:57
The Marathon of Life